Flexible
Applications have closed.
Job Description
Based at Angus House, Orchardbank Business Park, Forfar.
These jobs are temporary for up to 18 months from date of appointment.
Places on the Modern Apprenticeship programme are conditional upon securing apprenticeship funding. For this position, funding is available for applicants aged 16-19 and for disabled and care-experienced applicants between the ages of 20-26.
Requirements
Please refer to job outline, person specification and information sheet for further details and requirements for these jobs.
In addition, please refer to the "applicant guidance" document when completing your application form and to the "welcome to Angus" document for more information about working for Angus Council.
The Individual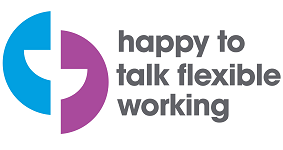 We are happy to discuss flexible working during the recruitment process for this position. This means we are open to a conversation about working patterns and the flexibility that is available for this role whilst managing the workload.
We offer a guaranteed job interview to the following people who meet the essential criteria on application for a job:
Those with disabilities, recognised caring responsibilities and care experienced young people. This also applies to our own employees with caring responsibilities, young people on apprenticeships and placements who meet the essential criteria for the job.